COMFORT, COMFORT, COMFORT...................
COMFORT, COMFORT, COMFORT...................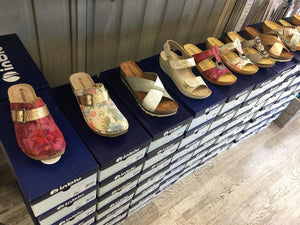 Inblu is an Italian brand which successfully combines Italian style with comfort.
The footwear is manufactured with an "injection" process which means the Inblu range is light, flexible and durable.  Also lined with a leather insole which creates the shoes to be incredibly comfortable and easy to wear.
We have a wide range of styles and colours on offer at the Shoecentre, which will take you to any summer event this year, whether it's a walk on the beach or popping to your neighbours for a barbecue, Inblu has the right pair and priced at a draw dropping £24.99!